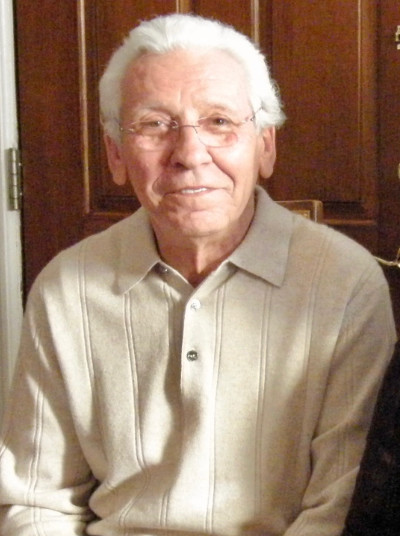 A.Thomas Kartsotis, 85, of Allentown, formerly of Bethlehem, passed away on Saturday, December 5, 2020 surrounded by his loving family. He was married to Pauline (Athans) who passed away in 2015. He was born in Fountain Hill, son of Photis and Pauline (Loupos) Kartsotis. A 1952 graduate of Fountain Hill High School, Tom also graduated from Lehigh University with undergraduate and post-graduate degrees. He was an educator in the Bethlehem Area School District for 43 years, spending the last 18 years of his career as Principal of Nitschmann Middle School. Tom served as the Administrative Assistant to the Superintendent, where he helped develop the Middle School Concept in the Bethlehem Area School District and facilitated the transition to the new model. He retired in August 2000 but continued to work as a consultant for the district on academic standards and was a co-developer of the BASD Regional Academic Standards Academy Initiative. For 25 years, he was a consultant for Middle States Association of Colleges and Schools traveling to numerous American (National and International) schools in Egypt, Kuwait, United Arab Emirates, Saudi Arabia, Sudan, Ghana, Puerto Rico, and the US Virgin Islands, as the chairman for accreditation. He served on the Board of Directors for the Lehigh Valley Charter High School for the Arts.
He served in the United States Air Force. Tom was a member of St. Nicholas Greek Orthodox Cathedral of Bethlehem. Tom enjoyed spending time with his family, especially watching his grandchildren grow and excel in the classroom and their extracurricular activities. He also enjoyed creating floral arrangements, tending to his beautiful flower and vegetable gardens.
Survivors: Daughters Paula, wife of Coy Ackerman of Allentown, and Karen, wife of Rick Leever of Westport, CT. Grandchildren: Dr. Colin Thomas and Paige Ackerman and Ryan and Liza Leever. Brother: Constantine (Gus) and wife Sophia Kartsotis. Goddaughter: Katherine Iatrellis, of Lesvos, Greece, and his beloved English Springer Spaniel, Maggie. Tom was predeceased by his wife Pauline and infant daughter, Athena.
Services: Due to the current pandemic, funeral services for Tom will be private. There will be no calling hours. The funeral service will be live streamed at  12 noon on Friday December 11, 2020 using the following link www.stnicholas.org/Kartsotis
Arrangements are under the care and direction of Herron Funeral Home in Bethlehem, www.Herronfuneralhomes.com.
In lieu of flowers, donations can be made in Tom's memory to The Foundation for the Bethlehem Area School District, Teacher Innovation Grants, P.O. Box 646 Bethlehem, PA 18016, http://basdwpweb.beth.k12.pa.us/thefoundation/kartsotismemorialfund/  or St. Nicholas Greek Orthodox Cathedral, 1607 W. Union Blvd, Bethlehem, PA 18018.