Barbara "Bobbi" (Cary) M. McDowell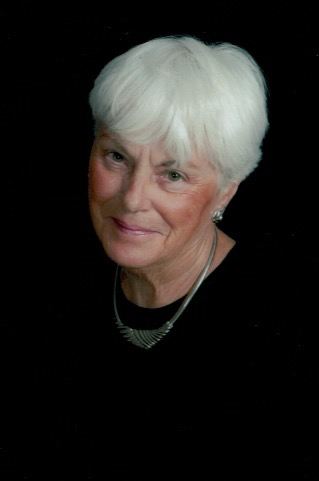 Barbara "Bobbi" (Cary) M. McDowell, 84 of Bethlehem passed away on June 27, 2021 at home.
She was the wife of John N. McDowell, Jr.  Born in Philadelphia, she was the daughter of the late Egbert S. and Sara (Carr) Cary, Jr.   She attributed her appreciation and love for nature to having resided at Pocono Lake Preserve for many years before coming to the Lehigh Valley.  She was a graduate of the Westtown School and Cedar Crest College, where she graduated with honors in the Business Education program.  After moving to Bethlehem, and raising her three children, she enjoyed the volunteer work she did as a past member of the American Association of University Women and the Junior League of the Lehigh Valley, which honored her in '74 as an"outstanding volunteer", for her service to students with special needs, Historic Bethlehem as a guide and the Monocacy Nature Center.  Most recently she was a volunteer at the thrift shop at the Cathedral Church of the Nativity.  She was a member of the First Presbyterian Church in Bethlehem.  Prior to her retirement in 2002 from the National Association of Colleges and Employers, she was employed as receptionist and office assistant at Moravian Academy Lower School.  An avid gardener, Bobbi's other interests include reading, arts and crafts, crossword puzzles and traveling.  Known for her joyful, playfulspirit, she had a wonderful sense of humor and shared many moments of laughter with friends and family, especially her husband, over their respective "senior moments."
SURVIVORS: In addition to her husband Jack, she is survived by three children from a previous marriage: Elizabeth Morrison, husband Rahul Kuver and son Ian Kuver of Boise, ID; Suzanne Morrison and twin children Roxana and John Calder of Philadelphia; Timothy Morrison, wife Kris and children Samuel, Julia and Daevika of Hastings, MN; former husband Hugh Morrison of Gwynedd; brother Richard E. Cary and wife Judith of Orefield; step-children Deborah (McDowell) and James Clemente, Donna (McDowell) and Matthew Griffin, John N. McDowell, III; six grandchildren and seven step-grandchildren, two step-great-grandchildren.
SERVICES:  A Memorial Service will be held Tuesday, August 3, 2021 at 11AM in the Sanctuary of First Presbyterian Church 2344 Center Street,  Bethlehem, PA  18017.www.Herronfuneralhomes.com
CONTRIBUTIONS:  In lieu of flower, please consider a contribution to First Presbyterian Church, Bethlehem.