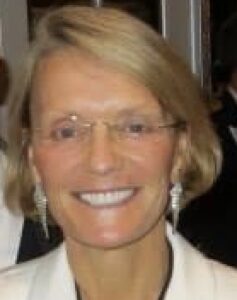 Barbara J. Hardin, 69 of Bethlehem, passed away on February 14, 2023.
Barbara was born in Shamokin, PA on October 14, 1953, daughter of the late Alexander J. and Ramona (Dulko) Jacoski, Sr.
Barbara graduated from Temple University with a BA in Occupational Therapy.
Survivors:  Barbara is survived by her three sons Patrick W. Hardin (Megan) of Los Angeles, CA, Christopher A. Hardin (Mollie) of Alexandria, VA and Andrew N. Hardin (Darcy) of Lakewood, CA; her six grandsons Tommy, Quintin, Herschel, Tobias, Charlie and August; sister Kathy Putt (Jeffrey) of York, PA, and brother Alex J. Jacoski, Jr. of Langhorne, PA. along with her nieces, nephews and her beloved extended family.
A Time of Remembrance:  Saturday February 18, 2023 from 2PM to 4PM with a Time of Sharing at 3PM at the Herron Funeral Home 458 Center At Market Streets Bethlehem, PA  18018.
Contributions:  In her memory to St. Jude's Children's Hospital