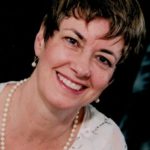 Barbara Rea Pearson, a dancer, choreographer and educator, who was a mainstay of the Lehigh Valley arts community for more than 40 years, passed away on July 9, 2018, after suffering from cancer. She died with her loving husband Victor Willems by her side.
Pearson had extensive training in classical ballet, modern and theater dance, and was an authority on Renaissance, Baroque and other early dance forms. She was a featured performer at Bethlehem's Musikfest in its earliest years, created a long running Renaissance pageant at Lehigh University's Packer Memorial Church and served as an Arts-in-Education consultant in schools around the country. Her specialty was teaching core curriculum through the use of dance and the arts.
Pearson moved to the Lehigh Valley in the early 1970's when her first husband, John Haskew Pearson, became the head of the drama department at Lehigh. In 1976, Pearson's husband died suddenly, leaving her to raise three small children on her own. It was then Pearson moved the family to the house she would live in for the rest of her life in historic downtown Bethlehem.
The following year, Pearson and several of her late husband's students formed The People's Theater Company in Bethlehem. It performed family oriented shows at street festivals, parks, schools and other venues. Early productions included "Petrushka," inspired by the Stravinsky ballet; "Cats," based on the T.S. Elliott poem; and the fairy tale, "Beauty and the Beast." The group also performed the annual Renaissance pageant, "Christmas Revels." It featured elaborate costumes, a sword fight, and live music and dance, all meticulously researched and choreographed by Pearson.
In the 1980's, Pearson founded a dance school with more than 100 students, served as an adjunct professor teaching Movement in Early Childhood Education at Moravian College and Northampton Community College, and completed numerous residencies in public schools with programs designed to integrate movement into the teaching of math, science and language arts. She was also a founding director of the Arts in Education Coalition of the Lehigh Valley Arts Council.
Pearson was born in Montreal, Canada, on October 29, 1946, to American parents. She was raised in Ft. Wayne, Indiana. Her father, Samuel A. Rea was the President of the Rea Magnet and Wire Company. Her mother, Eleanor Appel, was a visual artist and art teacher. Growing up, Pearson developed what would become lifelong passions, swimming and sailing at her parents' summer cottage in Leland, Michigan, vacationing with her large extended family – and especially dancing. Her sister Polly Rea remembers attending a production of the ballet the Nutcracker when they were children. She says Pearson exclaimed, "I want to do that!"
Pearson attended Carleton College in Northfield, Minnesota and spent her junior year at the Sorbonne University in Paris. She remained passionate about French language and culture for the rest of her life. Later, she obtained a Masters of Liberal Arts at Wesleyan University, in Middletown, Connecticut.
In 2006, Pearson married Willems. Together they began an exciting new life together that included biking and long walks, entertaining friends, visiting family, and beloved annual trips to Paris. Their love for one another and enthusiasm for the life they shared was obvious to all who knew them. Willems cared for Pearson throughout her illness, until the end of her life, with steadfast devotion.
In addition to Willems, Pearson is survived by her mother, Eleanor Golden; her sister, Polly Rea; her two half-brothers, Scott and James Rea; her step-siblings, Catherine Golden, Charles Golden, Ann McCann, Beth Raymond, and Bob and Chip Zimmerman; her sister-in-law, Wendy Thompson; her three adult children, Vincent, Arthur and Mary Pearson; her daughters-in-law, Sara Beszterczey and Jane Pearson; her four grandchildren, Haskew, Samuel, John and Evan Pearson; her step-daughter, Hunter Pearson Silides and children, Stephen, Christian, Grace, and Hope Silides; her step-daughter, Ingrid Willems and children Chloe, Erike, and Olivia Cusano; and her niece, Sarah Rea. She is predeceased by her father Samuel A. Rea and her brother Samuel A. Rea, Jr.
Friends and relatives will remember Pearson as an extremely energetic and creative force, who was passionate about music, art, history and above all friends and family. She was not a solo performer. She wanted everyone to join the dance.
VIEWING: There will be a viewing on Sunday, July 15, 2018 from 1:00 to 3:00 p.m. and 5:00 to 7:00 p.m. at Herron Funeral Home at 458 Center Street (at Market Street) in Bethlehem, PA.
SERVICE: Those who wish to attend the Graveside Service on Monday, July 16, 2018 at the Memorial Garden of Nisky Hill Cemetery in Bethlehem are encouraged to meet at the Herron Funeral Home at 9:45 a.m. in order to process with Barbara's family to the cemetery. A Memorial Service of her life will be held in the Autumn of 2018 at a time to be announced.
CONTRIBUTIONS: In lieu of flowers to the American Cancer Society, or to Touchstone Theatre at http://www.touchstone.org or 321 East Fourth Street Bethlehem, PA 18015.