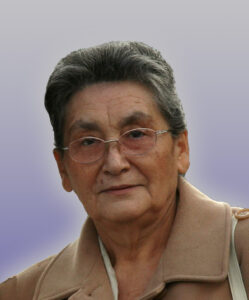 Carmen Rivera (77) of Allentown, passed away on April 4, 2023, at Lehigh Valley Hospital-Cedar Crest.
Carmen was born in Camuy, Puerto Rico on August 14, 1945, daughter of the late Casiano Rivera and Leonarda Perez.
Carmen was a member of Emmanuel Assembly of God in Allentown and also attended Samaria Evangelical Church in Allentown.
Survivors: Son Damian Romero husband of Margie, daughter Noemi Romero wife of Ismael Medina; five grandchildren Yajaira, Michael A, Michael D, Denaly, and Kevin; great-grandson Christopher; sisters Juanita Rivera and Antonia Coxson; nephews Carlos, Raymond, and Brian; and a host of dear friends.
Viewing and Service: Thursday April 6, 2023, viewing 6PM to 7PM followed by the service from 7PM to 7:30PM at the Sell-Herron Funeral Home 1145 Lehigh Street Allentown, PA  18103.
Funeral Service: Friday April 7, 2023, viewing at 10AM followed by the Funeral Service at 10:30AM in the Sell-Herron Funeral Home 1145 Lehigh Street Allentown, PA  18103.  Burial to follow in Greenwood Cemetery in Allentown. www.Herronfuneralhomes.com