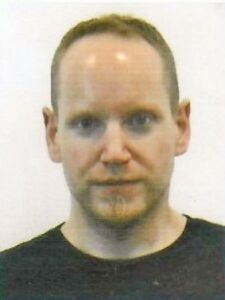 Craig M. Kuczynski, 34 of Bethlehem passed away on August 25, 2022.  Craig was born in Bethlehem on October 24, 1987 son of Edward M. and Kathryn (Kirk) Kuczynski, Sr.
He graduated from Liberty High School.  He worked in the warehouse  at Amazon.
Survivors:  His parent's Edward and Kathryn of Bethlehem, brothers Edward Kuczynski, Jr.  husband of Krista of  Bethlehem Twp.  and Timothy S. Kuczynski of Bethlehem, aunts uncles, and  cousins.
Memorial Service: Tuesday August 30, 2022, call 2PM to 3PM followed by the Memorial service at 3PM at the Herron Funeral Home 458 Center Street Bethlehem, PA  18018.  www.Herronfuneralhomes.com
Contributions:   American Foundation for Suicide Prevention.