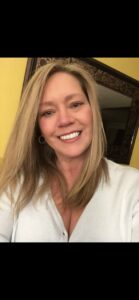 Deborah Ann Plastino, 58 of Pocono Summit, PA passed away on August 22, 2022 at St. Luke's Hospital-Anderson in Easton.
She was born in Manhattan, NY on May 31, 1964 daughter of Ursula Dehling.
Deborah loved her friends and family, and often acted as a trusted confidant to those who she loved. Deborah spent most of her life in South beach, on Staten Island where she attended Curtis High school. Deborah spent her early life working as an executive assistant to the president and CEO of Grey advertising.
In 1999 Deborah relocated to the Poconos Pennsylvania with her family where she enjoyed the outdoors and all the nature and views Pennsylvania has to offer. Deborah spent the remainder of her life there with her son and pets.
Deborah was a fan of social media where she used her upbeat personality to gain thousands of followers on tic tok.
Survivors: Her son Brandon Plastino, mother Ursula Dehling, sister Charlas Dehling and sister-in-law Eleanor Francen.
Celebration of Life: On Sunday August 28 , 2022 at  2 PM in the Herron Funeral Home 458 Center at market  Streets  Bethlehem, PA 18018.
Contributions: To Debbie's Go Fund me https://gofund.me/a10e713a
Slideshow: Click to Play.
Recorded Memorial Service: Click to Play.