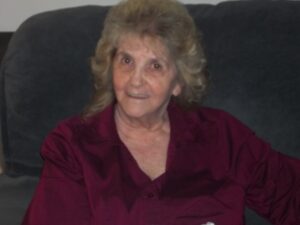 Diane T. Frankenfield, 79 of Allentown passed away under Hospice Care on July 5, 2023 at Lehigh Valley Hospital in Allentown.  She was the wife of Dennis W. "Denny" Frankenfield for 16 years until his death on May 6, 2010.
Diane was born in West Grove, PA on February 8, 1944, daughter of the late John and Frances (Kiser) Klaassen.
She was a machine operator at ALPO retiring after many years.
She was a member of Grace UCC in Allentown.
Survivors: Son Kenneth Klaassen husband of Donna of Allentown, daughter Karina Behler wife of Gene of Allentown, sister Anna Phillips, brother Kenneth Klaassen both of Paradise, PA; four grandchildren Justine, Cassandra, Craig and Kenneth; three great-grandchildren Aeridan, Gabriel and Ian. Predeceased by a daughter Rhonda Russ, a sister Patricia Hersh, brothers Jacob Klaassen and John Klaassen.
Service:  Private, funeral arrangements by the Sell-Herron Funeral Home, Allentown, PA.  www.Herronfuneralhomes.com
Contributions:  Lehigh Valley Humane Society 640 Dixon Street Allentown, PA. 18103.