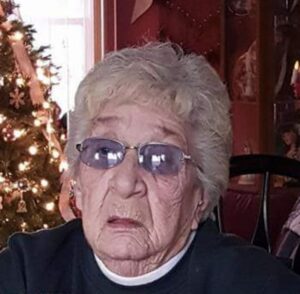 Dorothy L. Knadler, 95 of Bethlehem passed away on April 5, 2022 at Lehigh Valley Hospital-Muhlenberg.  She was the wife of the late Robert P. Knadler, Sr.
Dorothy was born in Fountain Hill on December 19, 1926, daughter of the late John and Catherine (Schew) Halleman.
She was a member of Holy Ghost Church in Bethlehem and enjoyed attending the former Salem Lutheran Church in Bethlehem during the holidays.
She enjoyed spending time with her grandchildren, great grandchildren and was also an avid baker.
Survivors: Daughter Patricia Newhard, sons Robert P. Knadler Jr. and Richard Knadler; six grandchildren Jennifer, Kathleen, Carolyn, Brian, Matthew and Erin; 7 great grandchildren John Jr., David, Alexzander, Justin, Trevor, Alyssa and Cayla. Predeceased by a great granddaughter Cheyenne and a brother John Halleman.
Service: Private, funeral arrangements by the Herron Funeral Home in Bethlehem. www.Herronfuneralhomes.com 
Contributions: Lehigh Valley Hospice 2024 Lehigh Street Allentown, PA  18103.