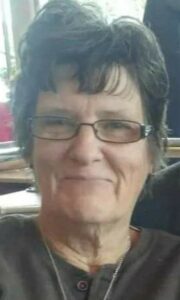 Elaine Leh, 71 of Slatington passed away on May 12, 2023 at the Hospice House of St. Luke's in Bethlehem.  She was the wife of the late Terrance H. Leh.
Elaine was born in Detroit, Michigan daughter of the late Paul and Elizabeth (Evans) Horner. She was  adopted by the late Ruth and Palmer Kintner.
She was an Licensed Practical Nurse at Cedarbrook, New Season  and later was a Hospice Nurse.
She belonged to the House of Refuge Church.
Elaine was an Eastern Star belonged to a fishing club,  was  band mom, club scout leader, brownies leader and she loved her grandchildren dearly.
Survivors:  Son Tyrone Leh (Sheila), daughters Yvonne Salyer (Mark Valle), Michelle Stine,16 grandchildren Zackary, Brandon, Dana, Caleb, Emile, Sabrina, Angel, Tylaina, Shayla, Jalexa, Jaylena, William, Ashley, Jacklun, Kathryn and Daniel  and a great-grandson Elijah on the way; brothers Jack Evans and Bill Horner (Judy) and a sister Pamela Menichini (John).  Predeceased  by her partner od 18 years Richard Dengler.
Viewing and Funeral Service: Wednesday May 17, 2023 viewing 12noon to 1PM followed by the funeral service at 1PM in the Sell-Herron Funeral Home 1145 Lehigh Street Allentown, PA  18103.  Burial in Greenwood                                                                                                         Cemetery in Allentown. www.Herronfuneralhomes.com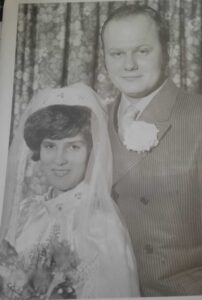 Contributions:  American Cancer Society.