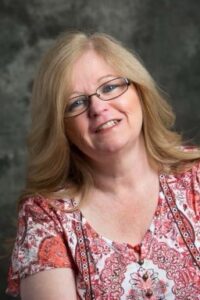 Elizabeth Agnes Carregal, 59 formerly of Midland Beach, Staten Island, NY passed away on August 17, 2022 after a long battle with cancer at Lehigh Valley Hospital-Muhlenberg in Bethlehem, PA.
Elizabeth, affectionately known as Lisa,  was born in Manhattan, New York on May 3, 1963 daughter of Henry J. Carregal, Jr. of Bethlehem Twp.  and the late Eileen (McNamee) Carregal.   She moved to Midland Beach when she was 5, where she resided until 1999.
Lisa attended St. Margaret Mary Grammar School, the St. Joseph-By-The-Sea High School, graduated from St. Vincent's School of Nursing in NY and the Wharton College in PA.  She was a registered nurse who worked at Staten Island University Hospital.  Lisa was an excellent nurse both compassionate and kind.   She grew up in Midland Beach Staten Island, N Y and moved to Bethlehem in 1999 where she continued  her nursing career at Morristown General Hospital in NJ.  She retired in December 2021.
Lisa is survived by her father Henry, twins Kaila Carregal and Connor Carregal Newman (fiancé Devyn) both of Bethlehem Twp; brothers Dennis Carregal, Sr.  husband of Diana of Staten island, NY  and Shawn Carregal husband of Laura of Bethlehem Twp, 7 nieces and nephews  and 7 great-nephews and nieces as well as many loving aunts, uncles, cousins and special friends.  Lisa will be sorely miss by all.
Mass of Christian Burial: Thursday August 25, 2022 at 10AM in St. Anne Catholic Church of Bethlehem 450 East Washington Avenue Bethlehem, PA  18017.  Funeral arrangements by the Herron Funeral Home Bethlehem.  www.Herronfuneralhomes.com