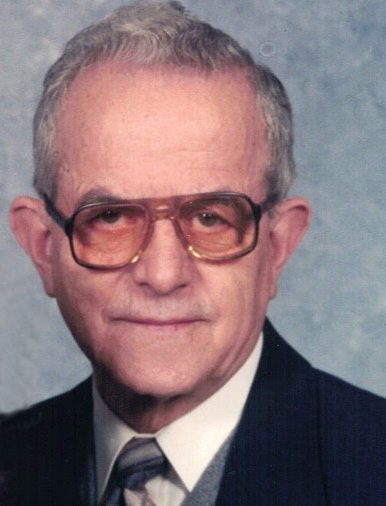 George J. Katsaros, 97 of Bethlehem died on January 10, 2018 at St. Luke's Hospital in Fountain Hill. George was the husband of the late Panayiota (Sitaras) Katsaros, for 72 years until her death on August 19, 2014.
George was born in Chios, Greece on May 10, 1920 son of the late John and Maria (Mihalakis) Katsaros.
George and Panayiota owned George's Light Lunch on Broad Street for 22 years.
George was a member of St. Nicholas Greek Orthodox Cathedral in Bethlehem serving as the Cantor for over 60 years.
He was a member of the St. Markella Society and the Hellenic Society.
Survivors: His daughter Kalliopi G. Katsaros of Bethlehem; daughter in law Maria M. Katsaros of Bethlehem; three grandchildren Michael George Katsaros, DMD, husband of Elizabeth Perkins Katsaros, Stephanie Lynn Katsaros and Georgejenna Patrice Katsaros; four great-grandchildren Charlotte Mary Katsaros, Susannah Alice Katsaros,Eliza Rosalie Katsaros and Yianni Dimitri Reimert. Predeceased by a son John G. Katsaros on March 14, 2011, a brother Nicholas J. Katsaros and a sister Kalliopi Vorrias.
Service: Funeral Service on Monday January 15, 2018 at 11 AM in St. Nicholas Greek Orthodox Cathedral 1607 West Union Blvd, Bethlehem. There will be a viewing from 9:30AM to 11 AM in the Cathedral. Burial in Cedar Hill Memorial Park Cemetery, Allentown. Funeral arrangements are by the John F. Herron Funeral Home in Bethlehem.
Contributions: In lieu of flowers the family would appreciate contributions to the Cathedral, Ronald McDonald House-Greek Section or Doctors without Boarders.