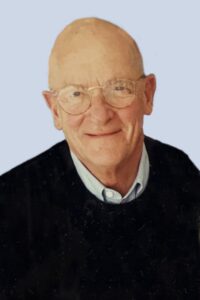 Harry Tubbs Deisroth 94 of Macungie passed away on November 9, 2022 at the Inpatient Hospice Unit at Lehigh Valley Hospital in Allentown.  He was the husband of the late Nancy (Krapf) Deisroth and the late Phyllis (Frey) Slocum.
Harry was born in Hazleton, PA on April 17, 1928 son of the late George E. and Kathryn L. (Tubbs) Deisroth.
He served in the US Army during World War II and the Korean War.
Harry graduated from Hazleton High School in 1946 and from the University of Tennessee in 1952 with a BS in Business and Transportation.
He worked in the Transportation department at the Bethlehem Steel Company for over 30 years.
Survivors:  Daughter Leslie Deisroth of Allentown, son Harry T. "Hank" Deisroth Jr., husband of Miroslava of Norristown and daughter Amy Deisroth Scott wife of Dr. David Iddenden of Myrtle Beach, SC ; two grandchildren  Emily Scott Schulz and Madeline Scott , two great-grandchildren Tyrone Deschler and Maci Scott.
A Time of Remembrance on Wednesday November 16, 2022 from 4PM to 6PM in the Sell-Herron Funeral Home  1145 Lehigh Street Allentown, PA  18103. www.Herronfuneralhomes.com
Private burial in Mountain View Cemetery in Hazleton.
Contributions:  Alzheimer's Association