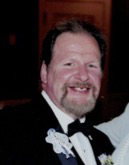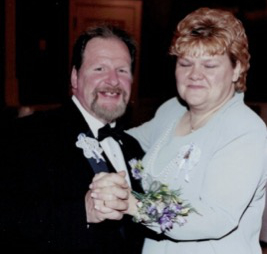 James A. Fleck, Sr., 68 of Bethlehem passed away on September 29, 2021 at Lehigh Valley Hospital[1] Muhlenberg.
James was born in Cherry Point, NC on January 11,1953, son of the late Walter F. and Marie (Stauffer) Fleck.
He worked in the produce department at Wegmans for many years.
He was a member of Cross Point Church in Bethlehem.
He loved working on cars, when he was 18 years of age when he met the "Love of his Life" wife Mary Ann and it was "Love at First Sight", they were married 47 years on September 7th.
James enjoyed Celtic Fest. He enjoyed watching football and attending sporting events with his sons. He also enjoyed attending baseball games, watching NASCAR and football with his grandchildren and great-grandchildren.
Survivors: His wife Mary Ann, sons James A. Fleck, Jr. husband of Aiea of Bethlehem and Christopher Fleck husband of Dawn of Saylorsburg; grandchildren Ethan Fleck, Isabella Fleck, Roman Fleck and Jazmine Montgomery wife of Ian of Bethlehem; great-grandchildren Ian Montgomery Jr ,Kali-Marie Montgomery and Freya Montgomery; brother Walter Fleck husband of Ann and their daughter Kara. Predeceased by a son John J. Fleck.
Memorial Service: Tuesday October 5, 2021 at 10AM at Cross Point Church 1414 Pennsylvania Avenue Bethlehem, PA 18018. Funeral arrangements are by the Herron Funeral Home in Bethlehem, www.Herronfuneralhomes.com.
Contributions: In his memory to the American Cancer Society