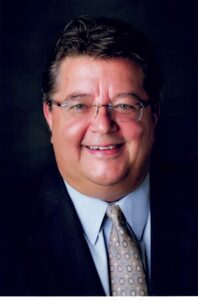 James A. Luzader, 70, of Bethlehem, transitioned into eternal peace on August 7, 2023, surrounded by the natural beauty that brought him so much joy. Devoted husband to Kathleen M. Tierney, Jim's heart truly shone brightest when he was nurturing, teaching, and creating memories with his children and grandchildren. These intimate moments of love and care are among his most cherished legacies.
Born in Monroeville, PA on May 12, 1953, to James E. Luzader and the late Dolores (Thompson) Luzader, Jim had a profound appreciation for the outdoors. Whether birdwatching with precise attention or admiring the vast expanse above as a member of the Cloud Appreciation Society, he always found solace in nature.
In his professional journey, Jim dedicated his skills to the field of medicine, serving in Sales at the Cyrex Company of California. His contributions in bridging innovative medical solutions with those in need have left a lasting impact on countless lives.
Outside of work and family, Jim's commitment to the community shone through his unwavering support for the democratic process, where he honorably served as a Judge of Elections in Bethlehem.
Surviving Jim are his wife, Kathleen; father, James E. Luzader, husband of Kathy; son, Jonathan S. Luzader, husband of Marua; daughter, Katrina A. Luzader; and precious granddaughters, Ella, Olivia, Ava, and Isabelle. His memory will also be held close by brothers, John Luzader, husband of Susan, and Mark Luzader, as well as sister-in-law, Holly Vath. He joins his late mother, Dolores, and his brother, Richard Luzader, in eternal rest.
A heartfelt Celebration of Jim's vibrant life will be held on Saturday, August 12, 2023, at 2:00 PM at Jim and Kathy's Home in Bethlehem. Those wishing to honor his memory can RSVP at [email protected].
In continuing Jim's legacy, contributions are welcomed to the Second Harvest Food Bank at 6969 Silver Crest Rd, Nazareth, PA 18064, or ArtsQuest at 25 W Third St, Bethlehem, PA 18015. To pay tribute to his profound love for the environment, consider planting a tree in Jim's memory.
Further information can be accessed at www.Herronfuneralhomes.com.