Jose Antonio "Toñito" Pena, Sr.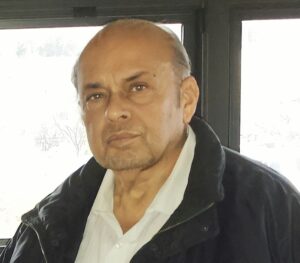 Jose Antonio "Toñito" Pena, Sr., 79 of Bethlehem passed away at home  on September 13, 2023, surrounded by his loving family.   He was the husband of Milagros (Burgos) Pena, they were married 55 years on June 21st.
Toñito was born in Patillas, Puerto Rico on February 22, 1944, son of the late Fermin and Basilia (Rivera) Pena.
He was a furniture maker and worked  as a custodian at Lehigh University.
He was a faithful member of Holy Infancy RCC of Bethlehem.
Survivors: Wife Milagros, daughter Carmen, granddaughter Janay Alford partner of Adamil Morales, sister Carmen Maria and brother Manuelito.  Predeceased by a son Jose Antonio Pena, Jr., brothers  Santiago, Jesus, Juan, Juaquin, Octavio, Matthew, Agripino and Guillermo.
Viewing: Tuesday September 19, 2023 from 6PM to 8PM in the Herron Funeral Home 458 Center Street Bethlehem, PA  18018.
Mass:  Wednesday September 20, 2023 at 10AM, with a viewing from 8:30AM to 9:45 AM all at Holy Infancy RCC 312 E. 4th Street Bethlehem, PA  18018.   Burial in Bethlehem Memorial Park Cemetery in Bethlehem. www.Herronfuneralhomes.com
Contributions:  To the Church.