Joseph J. "Joey" McDonald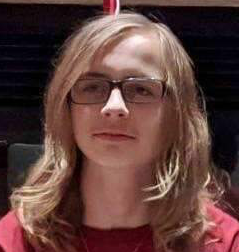 Joseph  J. "Joey" McDonald, 15 of Coplay passed away at his home on October  13 ,2021 .
He was born in Allentown on December 26, 2005, son of Erik McDonald and Catharine R. (Fry) McDonald.
He was a sophomore at Parkland High School.
Survivors:  His father Erik McDonald, his mother Cathy McDonald, brother Billy, sister Allie, Paternal Grandparents – John and Silvia McDonald, Maternal Grandmother – Marilyn Fry, Aunt Jennifer (Fry) Barletta; Step Mother – Laura Ruckman, Step Siblings – Gabe and Kiersten Cooper, and many aunts, uncles, cousins. Joey is predeceased in death by his Brother John Daniel Fry.
Memorial Service:  Monday October 18th, 2021 at 1pm with calling noon to 1PM in the Sell-Herron Funeral Home 1145 Lehigh Street Allentown. www.Herronfuneralhomes.com
Contributions: To a Suicide prevention of your choice