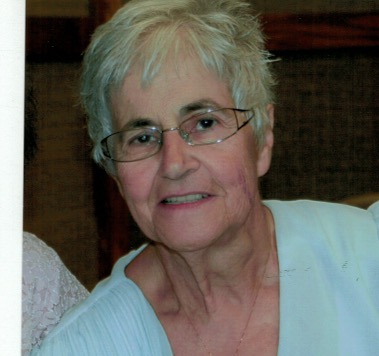 Joy M. Geannouris, 91, of Bethlehem, wife of the late Steve J. Geannouris passed away peacefully on October 4, 2018 at Abington Manor surrounded by her family.
Joy was born in Bethlehem on June 19, 1927, daughter of the late George and Kyriaki (Zozos) Kordis. She was a graduate of Liberty High School and obtained her associates degree at Bethlehem Business School. Joy worked at Bethlehem Steel Corp. as a draftsman then at Sure Fit in the accounting department for many years until retiring.
Joy was a member of St. Nicholas Greek Orthodox Cathedral in Bethlehem. Joy was a member and former President of the Daughters of Penelope, Paeon chapter 253. She was an artist that loved to paint and sketch. She also delighted in hosting her extended family for Sunday and holiday dinners.
Survivors: Her daughter Georgia, wife of Blaise Colasante, and their children Kyriaki Behringer, Biagio Colasante, Ekaterina Parkinson, Talya Bennion. Daughter Jo Ann, wife of Dr. James Boylan and their son Nickolas. And thirteen great grandchildren, Jude and Koula Behringer, Cora Nesbitt, Blaise, Sadie, Kadie and Lokii Colasante, Jonetani, Jeremiah, Sophia and Amelia Bennion, and Stelios and Georgia Parkinson. She was predeceased by husband Steve, a daughter Aikaterina and sister, Evangeline Kiminas.
Service: There will be a viewing on Tuesday October 9th from 12 noon to 1 PM followed by the Funeral Service at 1:00PM in St. Nicholas Greek Orthodox Cathedral 1607 West Union Blvd. in Bethlehem. Entombment in Cedar Hill Memorial Park Cemetery, Allentown. Funeral arrangements are by the John F. Herron Funeral Home in Bethlehem.
Contributions: To an Alzheimer's or Dementia charity of your choice.