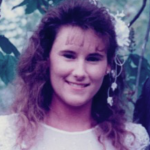 Kimberly Sue Hoin, 47 of Orefield died on January 9, 2017 surrounded by her family in the Inpatient Hospice Unit at Lehigh Valley Hospital in Allentown. She lost a seven- year battle with breast cancer.   The wife of David Hoin they would have been married 21 years on May 4th..
Kimberly was born in Allentown on October 22, 1969, daughter of Dalton A. and Patricia (Spaar) Miller of Allentown.
She graduated from William Allen High School, Class of 1987. She graduated from Penn State in 1993, majoring in Math.
Kimberly worked at Dun and Bradstreet, IBM in Philadelphia and later as a financial secretary for Local Union 1522 at Agere.
Survivors: Her husband David, children Wyatt and Dylan both at home, her parents Dalton and Patricia Miller of Allentown, sister Carol wife of Mark Hyrowich of Allentown, brother John Miller and his wife Donna of Allentown, 2 nieces and 2 nephews; her in-laws Dr. Francis and Linda (Showers) Kleckner and a sister in law Lori Hoin.
Service: Private, funeral arrangements are by the Sell-Herron Funeral Home and Herron Crematory in Allentown.
Contributions: In lieu of flowers to the Wyatt and Dylan Educational Fund in c/o Sell-Herron Funeral Home 1145 Lehigh Street Allentown, PA 18103.