Melvin Rodriguez Velazquez, Jr.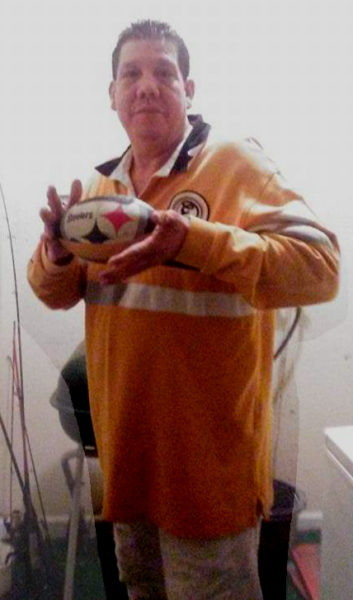 Melvin Rodriguez Velazquez, Jr. 50 of Fountain Hill died on August 13, 2020.
Melvin was born in Ponce, Puerto Rico on March 26, 1970 son of Idalia V. (Velazquez) Rodriguez and the late Melvin Rodriguez.
He was a cook at Isaac's Restaurant.
Melvin enjoyed fishing and was a Pittsburgh Steelers Football fan.
Survivors:  His Mother Idalia,  daughter Genesis Rodriguez, sons Jonathan Mejias and Angelo Rodriguez; sister Marilyn Rodriguez, fiancé of Heriberto Cruz Burgos, Jr., brother Marvin Rodriguez, husband of Andres Abad, grandchildren Yariel X. Rodriguez, Solymare M. Mejias and Jandel J. Mejias, nieces Marlene Solano and Yesenia M. Reyes.
Service: Viewing on Wednesday August 19, 2020 from 11 AM to 1PM in the John F. Herron Funeral Home  458 Center Street Bethlehem.  Burial to follow in Bethlehem Memorial Park Cemetery in Bethlehem. www.Herronfuneralhomes.com
Contributions:  To the family c/o Funeral Home.