Michael J. "Mikey C." Conelias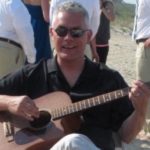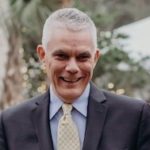 Michael J. "Mikey C." Conelias, 50 of Bethlehem, passed away on August 1, 2019.
Mike was born in Allentown on December 10, 1968 to Trent and Joanne (Groller) Conelias.
As a child he attended Asa Packer Elementary School, Nitchmann Middle School where he played football and was in the school band. He played baseball at Northwest Little League. Mike attended Freedom High School where he played basketball and baseball and was known as an outstanding pitcher. While in high school he was in the band "I Like You Betty". Later, he attended the University of Delaware where he was a pitcher for their baseball team and a member of the Pi Kappa Alpha fraternity.
Mike was a natural musician and loved playing music. He taught guitar lessons and loved to share his love of music with others. Mike's band "Boogie Stew" was well known and played all over including Hoboken, NJ, Greenwich Village, NY at Kenny's Hideaway, 2nd Avenue and at the Sterling Hotel. He was also part of "John B. and Mikey C.". They were the proud winners of WZZO's "Battle of the Bands" at the Allentown Fair.
For over 20 years, Mike fought a valiant battle with MS and bi-polar disorder. To deal with his struggles he selflessly chose to help others by fundraising for the National MS Society and hosted four extremely successful "Rock 4 MS" benefits. He received recognition as one of their highest donators from a fundraiser.
Mike was a member of St. Nicholas Greek Orthodox Cathedral in Bethlehem where he also sang in the choir. He was also a member and past president of the Order of AHEPA, Home Chapter #65 and played Santa Claus and DJ'd at their annual Christmas party.
He worked in customer service for Pentamation, an educational software company, for over 12 years.
Mike cherished his nephews and niece and loved spending time with his family. He'll always be remembered for the constant smile on his face.
Survivors: Parents Trent and Joanne of Bethlehem; brother Dr. Trent P. Conelias and his wife Lori of Virginia Beach, VA; nephews and niece Connor, Cade, Cole and Cynthia; he was also godfather to Connor and Cade; uncle Joseph (Kris) Groller; aunt Bonnie Affa and aunt Fannie Hutchinson; cousins Marianne, Billy, Paula, Peter, Thomas, Dean, Coriann, Samantha, Alexandra and their families; the Rank, Nagle and Tokarczyk families and Germaine Brown.
Service: A viewing will be held on Friday, August 9th from 6-8PM at the John F. Herron Funeral Home, 458 Center St., Bethlehem. A service will be held on Saturday, August 10th at 10AM at St. Nicholas Greek Orthodox Church, 1607 W. Union Blvd., Bethlehem. Burial to follow at Cedar Hill Memorial Park, Allentown. Arrangements are by John F. Herron Funeral Home, Bethlehem, PA. www.herronfuneralhomes.com
Memorial Contributions: In lieu of flowers, the family requests donations in Mike's name to the National MS Society or NAMI Lehigh Valley in care of the funeral home.