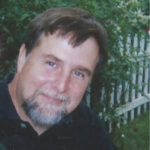 Peter Sean Kearns, 62 of Bath died on Friday August 19, 2016 doing what he loved, diving. He was the husband of Mary Ellen (Walsh) Kearns, they would have been married 35 years on September 19th.
Peter was born in Plainfield, NJ, on July 23, 1954 son of Joan (Hamil) Kearns and the late Walter Kearns. He graduated from Fairleigh Dickinson University in Madison, NJ.
He was the owner and operator of Meineke Mufflers in Bethlehem for over 30 years.
He was a certified Master Scuba Diver, a horseman, fisherman and a gun enthusiast.
He created an annual event, The Christmas Tree Toss, which raised money for the charities supported by the Chiefs of Police of Bethlehem Township and the City of Bethlehem. The unusual and beloved event took place on Stefko Boulevard and involved a parade, which often included a piper, a goat, a pony and various other participants.
He was active in the Ancient Order of Hibernians and was the founding President of the Daniel Rice Division 1 in Bethlehem named after the late Daniel Rice a Bethlehem Police Officer. He also supported Project Children, which brought children whose parents were imprisoned in Northern Ireland to the US each summer so that they could escape the turmoil in their home country. He received an award in Belfast, Ireland, from the Ballymurphy Community Center for his work on behalf and support of the Irish Political Prisoners Children's Holiday Fund.
He will be greatly missed for his love of life, adventurous spirit, humor and many, mostly anonymous charitable acts.
Survivors: His beloved wife Mary Ellen, and two children, Sean Kearns, his fiancé Gabely Matheus and Kathleen Kearns, her fiancé Talon Krebs; his mother Joan Kearns, two sisters Mary Kearns Gilroy wife of Martin and Patricia Kearns Patterson wife of Chester.   His is also survives by his in-Laws Peter and Rosemarie Walsh, nieces, nephews, cousins and other relatives and friends. Predeceased by his father Walter Kearns and two brothers Walter Kearns , Jr. and Michael Kearns.
Service: Mass of Christian Burial on Friday August 26, 2016 at 10 AM in Holy Infancy Catholic Church 312 East 4th Street Bethlehem. There will be a viewing on Thursday evening from 6PM to 9 PM in the John F. Herron Funeral Home 458 Center At Market Street in Bethlehem.
Contributions: In lieu of flowers donations in his memory may be made to the Michael J. Fox Parkinson's Association or to Holy Infancy Catholic Church.