Richard T. "Rich" McDonell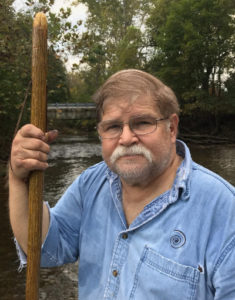 Richard T. "Rich" McDonell, 69 of Northampton passed away on March 17, 2020 surrounded by his family at Lehigh Valley Hospital-Cedar Crest. Husband of Sherry L. (Boger) McDonell, they would have been married 45 years on May 3rd.
Rich was born in Bethlehem on August 9, 1950 son of the late John and Betty (Sprague) McDonell.
He was a Millwright and Quarry Utility man at Essroc retiring after 20 years and earlier worked at Ingersol Rand.
He served in the US Army during the Vietnam War and received a Purple Heart.
He was an avid outdoorsman who enjoyed hunting, fishing, hiking and camping.
"He felt the most free while riding his 72 Harley super glide."
Survivors: Wife Sherry, daughters Rebecca M. McDonell of Westminster, MD and Stephanie L. Weiss and her husband Nick of Bethlehem Twp., grandson Noah T. Kimble of Bethlehem Twp., sister Pamela Colsten and her husband Stephen of Breiningsville and many nieces and nephews.
Service: A Time of Remembrance  will be held on Sunday August 9, 2020 from 2PM to 4 PM  followed by Military Honors at the John F. Herron Funeral Home 458 Center Street Bethlehem, PA  18018. www.Herronfuneralhomes.com.
Contributions: Delaware National Park Recreation Area Attn: Superintendent 1978 River Road Bushkill, PA 18324 (Make check payable to "National Park Service") or or to a charity of your choice.