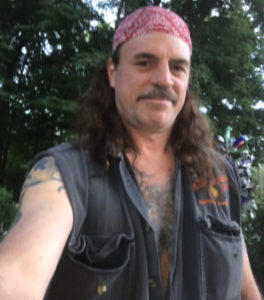 Robert Charles Roth passed away peacefully on February 8, 2021 at home in Haycock Township Bucks County.  He was 57 years old.  Bob was a self employed construction worker specializing in concrete work.  Bob was a friend to many and  always willing to lend a helping hand to those in need.  Bob was a lover of nature.  His plants and gardens  were admired.  He had a true green thumb and great knowledge of plants and animals.  He will be sadly missed.
Bob is survived by his father Charles and step- mother Jane.  His siblings are:  sister Annette  Althouse(Michael) of Hamburg, brothers Terry of Zionsville and Troy(Lisa) of Allentown.  He, also, has 3 nephews and 3 greatnephews.
A special thank you goes out to all those who helped during his brief illness.
Services will be private and at the convenience of the family.