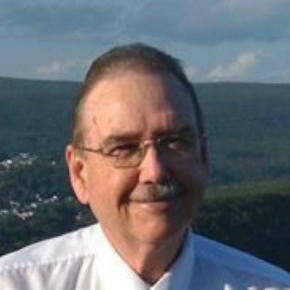 Robert E. Ames, 69 of Coaldale died peacefully at home surrounded by family and dear friends on September 11, 2018.
Robert was born in Coaldale on January 5, 1949 son of the late Vernon O. and Nancy J. (Carr) Ames.
He graduated from Panther Valley High School in 1966, Keystone Junior College in 1968, received his BS in Education from Elizabethtown College in 1970 and his Masters in Education from Kutztown University in 1975.
He was a lifelong educator retiring after 35 years as an Elementary School Teacher.
Robert was a member of St. Joseph's of the Panther Valley Catholic Church in Summit Hill.  He was a choir director and organist for 52 years, first at St. Mary's of the Assumption in Coaldale and since 1980 at St. Joseph's of Panther Valley in  Summit Hill.
Robert was honored by Pope John Paul, II in July of 2002 for his service to St. Joseph's and St. Stanislaus RCC.
He was currently on the PA Board of Nursing, served as Commissioner for Standard Practice of the Commonwealth of PA for the Department of Education.
Robert was active in politics serving as a member of the Republican Committee for PA for over 30 years; worked for Senator James Rhoades for 28 years, Campaign Treasurer for State Senator David G. Argall, served as Chairman for the NE Caucus for 24 years, Chairman of the Schuylkill County Republican Committee, serving as Executive Director in 2018.
He served on the Board of Coaldale Hospital for 30 years, chairman of the board from 2003-2006.  In Coaldale he served on Borough Council, Past Chairman of the Coaldale-Lansford-Summit Hill Sewer Authority, Lansford Elks, now the Tamaqua Elks, Coaldale Lions Club, 4th Degree Knights of Columbus, Panther Valley Irish American Association, recipient of the Shamrock Award in 1987 and was Chairman of the Coaldale 175th Anniversary Committee.
Survivors:  Lifelong family friend Richard Murphy, his wife Anne and their children Kaylee, Ryan and Olivia; cousin Joseph Kane, his wife Peggy and their family of Havertown; seven Godchildren Meredith D. Kester, Allison Ponting-Hosak, Joseph Kane, Kaylee Murphy, Ryan Murphy, Olivia Murphy and Jamie Schock-Faust.
Service: Viewing 6-8PM on Friday, September 14 at St. Joseph's RCC of Panther Valley and 9-11AM on Saturday, September 15th with Mass of Christian Burial at 11AM in the Church.  Burial at St. Joseph's Cemetery, White Street, Summit Hill.  Funeral arrangements are by the John F. Herron Funeral Home, Bethlehem, PA.
Contributions:   St. Joseph's Memorial Fund or to the charity of your choice.