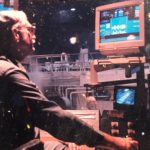 Ronald Alvin Roth, 75 of Bethlehem died on September 27, 2017 at Lehigh Valley Hospice. He is survived by his wife, Lorraine M. (Yob) Roth. They were married on April 20, 1963.
He was born on August 15, 1942 in Fountain Hill, son of the late Alvin and Beatrice (Achey) Roth.
He served in the United States Navy and worded in the Rolling Mills for the Bethlehem Steel Company, retiring after 32 years.
Survivors: Wife Lorraine, sons Richard J. Roth of Breinigsville, Thomas R. Roth of Bethlehem, Randy M. Roth of Allentown; Grandchildren Joshua, Autumn, Logan and Morgan. He was predeceased by a brother Robert Roth.
Service: Time of Remembrance on Saturday, October 7, 2017 from 2-4PM at the John F. Herron Funeral Home, 458 Center Street Bethlehem, PA.
Contributions: To the charity of your choice.