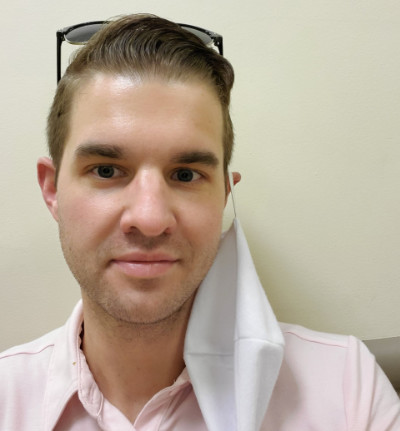 Teague David Sauerzopf, 31, passed away unexpectedly on August 4, 2020.  He was born December 8, 1988 in New Tripoli and was the son of David Sauerzopf and Lynn Miller.
Teague was a high school graduate of Northwestern Lehigh High School.  He then earned his Bachelor of Science in Finance and Economics from the University of Richmond Robins School of Business.  He had a passion for business development and dreamed of owning his own business.  He loved caring for his fish, cats, dogs and reptiles over the years and the comfort they brought to his life.  He enjoyed exercising, wearing button down shirts and a good juicy steak.  His youthfulness, laughter and smile would warm your heart.  May he rest in peace and know he is forever in our hearts.
He is survived by his father, David Sauerzopf and his wife Lori; mother, Lynn Miller and her husband Aaron; sister, Aubrie Sauerzopf and her fiancé Matthew Hilken; partner, Alicia Whitiak; paternal grandparents, Richard and Nancy Sauerzopf; maternal grandparents, Elaine Givens and her husband Paul; maternal grandfather, James Good; step-siblings, Aaron Betz and Tyler Betz; as well as extended aunts, uncles and cousins.
Service: Private, funeral arrangements by the Sell-Herron Funeral Home in Allentown.