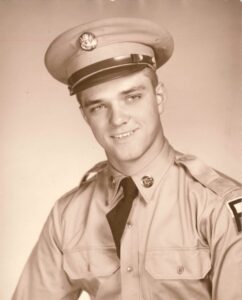 Vincent P. Seaman, 84 of Bethlehem Twp, passed away peacefully at home on December 21, 2022. He was the husband of Barbara (Krick) Seaman and they were married 66 years on November 3rd. He was born in Bethlehem on June 18, 1938 son of the late Vincent B. and Elizabeth (Schrader) Seaman.
Vincent graduated from Bethlehem High School (Liberty) in 1956 and joined the Army as part of the Army Security Agency. He graduated from Moravian College in 1965 and received his Master's in Education from Lehigh University. Vincent retired in 1997 after more than 35 years as an educator, curriculum coordinator, coach and Assistant Principal in the Bethlehem Area and the Saucon Valley School Districts. Vincent directed summer school, taught an ESOL night program, taught English at the Northampton County Prison and served as director of the Alternative Education Program.
Vincent was a dedicated football and basketball coach, advisor of the yearbook, student council advisor, play director and active member of the Class Reunion for Class of 1956 from Bethlehem HS. Vincent loved sports having played basketball, football and baseball. His accomplishments in sports lead him to be inducted into the Blue Mountain Baseball League, American Legion, Liberty High School and Moravian University Hall of Fame.
Vincent was a lifelong member of St. Cyril & Methodius, now Incarnation of Our Lord.
Survivors: Wife Barbara (Krick) Seaman, granddaughters Rebecca Frockt, Elizabeth (Seaman) Adams, Samantha Seaman, his brothers David and Francis Seaman and many nieces and nephews. Predeceased by son, Vincent P. Seaman, Jr. and daughter Barbara C. Stout Seaman, brother Bernard Seaman and sister Lucrecia Bisco.
Service: A Memorial Mass at Incarnation of Our Lord will be announced later. www.Herronfuneralhomes.com
Contributions: Contributions can be made in Vincent's name to Incarnation of Our Lord, 617 Pierce St, Bethlehem, PA 18015