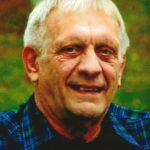 William K. "Billy" Fox, 74 of Salisbury Township passed away on Friday February 28, 2020 at Lehigh Valley Hospital-Cedar Crest. Billy was the husband of Wendy Gail M. (Galinsky) Fox, they would have been married 27 years on September 25th.
Billy was born in Allentown on June 14, 1945, son of the late William B. and Gloria M. (Leibert) Fox.
He was an automotive technologist for Scott Chevrolet for many years.
Billy was a devote believer in Christ and involved with Bethel Bible Fellowship Church in Allentown. He was a member of various Street Rod Clubs in the Lehigh Valley.
Survivors: His wife Wendy Gail, daughters Erin wife of Stephen Scott of North Kingstown, RI and Kaitlyn Smith of Newport Beach, CA; seven grandchildren Jordan, Riley, William, Emmerich, Kristian, Daxon and Zoey. Meghan Smith daughter of Wendy Gail of Blue Bell, PA;
Service: There will be a viewing on Tuesday March 3, 2020 from 2PM to 4PM in the Sell-Herron Funeral Home 1145 Lehigh Street Allentown, PA 18103. www.Herronfuneralhomes.com .
Contributions: In lieu of flowers to Autism speaks 1 East 33rd street 4th floor
New York, NY 10016