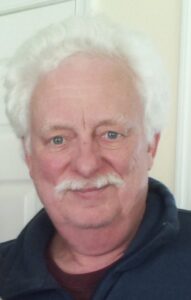 William McKee, 68, of Danielsville, passed away on his birthday April 9th, 2023 after a battle with pancreatic cancer. Bill was born on April 9th 1955 to Ann and Thomas McKee in Manhattan NY. He mostly spent his youth getting into mischief, but then in 1974 he met Lorraine, who changed his whole life and they married in 1975.
They went on to have their only child Jennifer. Bill loved his family more than anything in the world. He extended that love to everyone he met, willing to help anyone who needed it. He had a work ethic like no other. Bill is survived by his wife Lorraine, daughter Jennifer Szymczak, son in law Christopher Szymczak, grandchildren Quinn and Raina Szymczak, many beloved nieces and nephews and friends who became family.
In lieu of flowers, the family requests donations to the organization FURR (Feline Urban Rescue and Rehab) as it is an organization that is near and dear to Bill and Lorraine's hearts. Lastly, Bill could absolutely light up a room, he was an electrician. You're welcome Dad, you know you would have loved that joke.