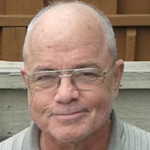 Willis H. Heckman, Jr. 65, of Allentown died on April 23, 2017. Husband of Gail Kershner- Heckman. They were married 43 years last August.
He was born in Allentown, son of Willis H. and Alice J. (Deifer) Heckman, Sr.
Survivors: His wife; parents; son Paul and his wife Karen; daughter Erica and Mark Kulp; beloved grandchildren Christian, Kaitlyn, Ashley, Mark and Zander; sisters Deborah and Beverly.
Services: The family wishes to invite relatives and friends to the home of Erica Heckman 5400 Pennsylvania St. Whitehall, PA 18052 on Saturday April 29, 2017 from 12 Noon on.