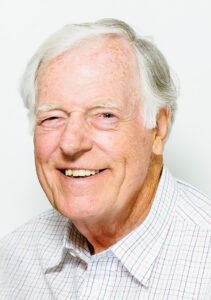 Alan P. Smith, 85 of Easton passed away on November 18, 2022   in Harborview Nursing Home in Doylestown.He was the husband of Joan F. (Germano) Smith, they were married 32 years on September 15th.
Alan was born in Eastbourne, England on August 21, 1937, son of the late George and Emily (Ebdon) Smith.
He was a Sales Manager of a Printing Company for many years.
Survivors:  Wife Joan, son Kelly R. Smith of Piscataway, NJ, daughter Samantha K. Smith of New York, NY, brother David  Smith of  Bungay, England, sisters Sandra Parkin of  Kennington, Engand and Patricia  Breversluis of Fresno, CA.
Calling:  Saturday November 26, 2022 from 2PM to 4PM in the Herron Funeral Home 458 Center At Market Streets Bethlehem, PA  18018.