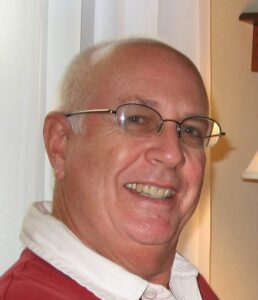 Terrence "Terry" S. Conrad, aged 74, passed away on November 17, 2022, surrounded by his family. He was born in Allentown on February 7, 1948, to the late Samuel and Nina (Heller) Conrad. After graduating from Liberty High School in 1966, he enlisted in the United States Navy and served for 8 years. In 1967, he married his high school sweetheart, Colleen N. (Long), and they celebrated their 55th anniversary on Veterans Day. Following his naval service the family relocated to Bellingham, WA, returning to Bethlehem in 1979 where he would reside for the rest of his life. Shortly after returning he opened his remodeling business, Reconstruction Services, retiring in 2015. Cancer overcame his body, but not his strong faith that he would join his parents in praising their Lord and Savior in heaven. He will be remembered for his great love and care for his wife and family, his skill as a tradesman, his kind heart and eagerness to help others, and his love of theology, photography, and the Phillies.
In addition to his loving wife he is survived by two daughters; Amber Conrad Houk and Tara D. Tolson (Steve); a son, Toby M. Conrad (Beth); a sister, Linda Conrad; eight grandchildren, Zachary, Luke (Eryn), and Graham Tolson, Carly and Caelan Houk, and Samantha, Aleksasha, and Casselia Conrad; and two great-grandchildren, Lilah Houk and Thane Tolson.
A 3 pm visiting hour will be followed by a 4 pm memorial service on Sunday, December 4, 2022 at Faith Lutheran Church, 2012 Sullivan Trail, Easton, PA 18040. Reception to follow. Funeral arrangements by the Herron Funeral Home in Bethlehem. www.Herronfuneralhomes.com
In lieu of flowers, donations can be made to Faith Lutheran Church of Easton or the International Myeloma Foundation.