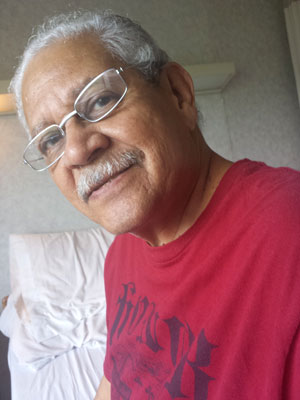 Angel L. Smith, 72 of Bethlehem, died on November 30, 2016 at Manor Care in Bethlehem surrounded by his family.  Husband of Nancy (Diaz) Smith, they were together for 35 years.
He was Catholic and attended Holy Infancy RCC in Bethlehem.
Angel was a Machinist for National Magnetics Group.
Survivors:  His wife Nancy, daughters Christina, Angelica, Eileen, Marilyn, and Evelyn; sons Kristian, Edwin, and Angel, Jr.; many grandchildren and many great-grandchildren.  Predeceased by his daughter Denise, his son Jose, and his grandson Joey.
Service:  Funeral Service on Monday December 5, 2016 at 2 PM in the John F. Herron Funeral Home 458 Center Street Bethlehem.  There will be a viewing from 12 noon to 2 PM on Monday in the Funeral Home.
Contributions:  Heartland Hospice.