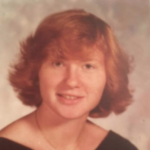 Marie E. Zimmerman, 56 of Bethlehem Twp. Died on November 28, 2016 at home surrounded by her family. She was the wife of David M. Zimmerman.
Marie was born in Dover, NJ daughter of Richard and Helen (Pedrosa) Laverty.
She enjoyed genealogy.
Survivors: Her husband David, daughter Lori O'Toole wife of Shawn her son Jason Zimmerman and her grandchildren Ethan Elias and ORyan; sisters Diane Laverty and Kathy Taylor; brothers Richard and Michael Laverty.
Service: Private, funeral arrangements are by the John F. Herron Funeral Home in Bethlehem.
Contributions: In lieu of flowers to the American Cancer Society.