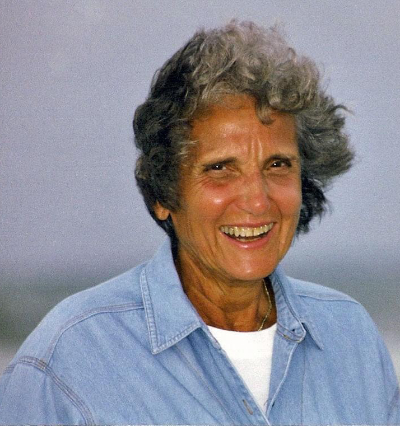 Angela "Angie" Deitzer, 93, of Bethlehem, died on December 22, 2020.  Angie was the wife of Herman Deitzer for 58 years until his death in 2011.  Angie was born in Scranton, PA daughter of the late George and Theodora (Rempis) Dervas.
Angie was a faithful member of St. Nicholas Greek Orthodox Cathedral in Bethlehem. She was a member of the Daughters of Penelope, Paeon Chapter #253 in Bethlehem, and the Senior Citizens of the Cathedral.  She was a kind and generous person, a good wife, beloved mother, grandmother, and a dear friend.
Survivors: son, George and Debbie Deitzer of Lititz, PA; daughter Debbie Sfetsios-Conover and Brad Conover of New York, NY; son, Jim Deitzer of Boston, MA; daughter, Doree and Mark Roller of West Chester,PA;  daughter in law Cecilia Deitzer of NY,NY; grandchildren: Matthew Deitzer, Christopher Sfetsios, Damon Sfetsios, Timothy Deitzer, Bryn and Ryan Lagoy, Tristan Deitzer, Ian Deitzer, Jasper Deitzer, Justin Roller, Alison Roller, and Bereket Conover.  Predeceased by a son Michael Deitzer, daughter Maria Geiger and her husband Paul, daughter in law Stephanie Deitzer, brothers Pete, Jim and Gus; sisters Helen and Jane, and devoted dog Max.
Viewing & Services:  Tuesday December 29, 2020, viewing from 11:30AM to 12 noon followed by the Funeral Service all at St. Nicholas Greek Orthodox Cathedral 1607 West Union Blvd.  Bethlehem, PA. The service will be live streamed using the following link www.stnicholas.org/Deitzer
Burial in Cedar Hill Memorial Cemetery in Allentown. Funeral arrangements Herron Funeral Home. www.Herronfuneralhomes.com
Contributions:  In lieu of flowers, to the Alzheimer's Association, www.alz.org