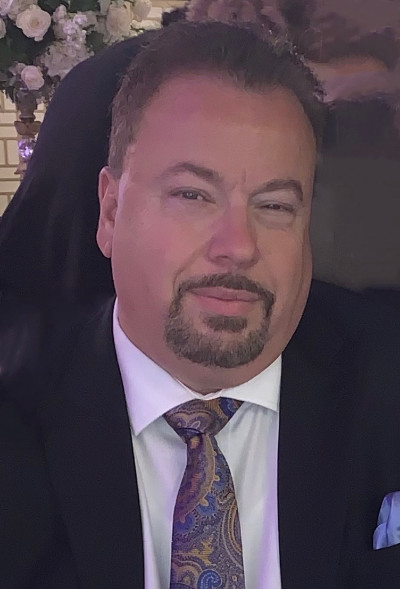 Nicholas V. Paxos, 52 of Easton passed away at home on December 21, 2020.  He was the husband of Parthena N. (Papadopoulos) Paxos, they were married 24 years on May 26th.
Nick was born in Bethlehem on November 24, 1968 son of Vasilios and Maria (Kalogeras) Paxos of Bethlehem.
For over 20 years Nick operated Paxos Produce in Easton with his parent's. Later he was the Finance Manager at Lehigh Valley Honda for many years.
He was a member of St. Nicholas Greek Orthodox Cathedral in Bethlehem.
Survivors:  His wife Parthena, parents Vasilios and Maria, son Michael V. Paxos , daughter Marianna Paxos, sister Vivi Paxos Kaloudis wife of Nick, nephew Strato, niece Maria, his wife's parent's Simeon and Barbara (Hatziliadou) Papadopoulos, brother in law Anestis  Papadopoulos husband of Gefsi.  Also survived by many aunts, uncles and cousins in the US and Greece. Predeceased by a brother Michael V. Paxos in 1993.
Viewing and Funeral:  Monday January 4, 2021 at St. Nicholas Greek Orthodox Cathedral, viewing  12 noon to 1PM followed by the Funeral Service  at 1PM. The Funeral service will be livestreamed using the following link www.stnicholas.org/Paxos  Burial in Altona Cemetery in Bethlehem.
Funeral arrangements by the Herron Funeral Home in Bethlehem, www.Herronfuneralhomes.com
Contributions:  In lieu of flowers in his honor to St. Nicholas Greek Orthodox Cathedral 1607 West Union Blvd. Bethlehem, PA  18018.