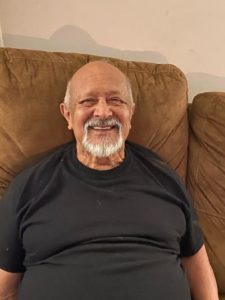 Carlos M. Coriano, 75 of Allentown passed away on May 8, 2021 at Lehigh Valley Hospital-Muhlenberg.
Carlos was born in Bayamon, Puerto Rico on May 21, 1945 son of the late Felix and Lydia Marie (Reyes) Coriano.
Carlos owned a Puerto Rican Cuisine Restaurant.
Survivors: His children Maritza Coriano – Lopez( Marco Lopez), Madeline Coriano, Marilu Coriano(Harry Clare), Maira Mancini( Marc Mancini), Ivette Coriano Rivera, Carlos Coriano(Milagros), Ricardo Cortes(Caitlin),Rebecca Coriano and Genesis Pagan. He had 16 grandchildren-10 granddaughters and 6 grandsons and 1 great grandson. His siblings Berto Coriano, Wilso Coriano, Carmen Maria Coriano-Roman, Carmen Iris Coriano, Felix Coriano, Ruben Coriano, Olga Rosa Coriano, Awilda Coriano, Doris Coriano , Norma Coriano and Flor Delise Coriano. Predeceased by Jose Coriano, Wilfredo Coriano, Papo Coriano and Antonio Coriano.
Viewing and Service: Thursday May 13, 2021 viewing 2-4PM and 6-8PM with a service at 7PM all at the Herron Funeral Home 458 Center Street Bethlehem, PA 18018. www.herronfuneralhomes.com