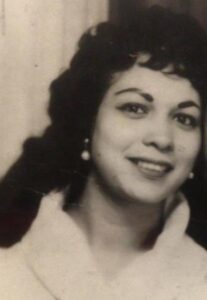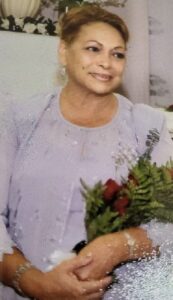 Carmen M. Kerrigan, 82 of Easton passed away at home on September 26, 2022 surrounded by her family.
She was the wife of the late Russell Kerrigan.
Carmen was born in Ponce, Puerto Rico on November 1, 1939, daughter of the late Jaime and Antonia (Vargas) Morales.
She worked at PP&L in the computer payroll control department for many years before she retired.
She was a Jehovah Witness.
Survivors: Her children Migdalynn Castaing-Vega, Marlynn J. Rodrigues wife of Edwin, Gilbert Sierra, Jr. husband of Carmen, Mitzi E. Torres wife of Orlando and Raquel Sanabria wife of Nelson; 5 step children many grandchildrenand great-grandchildren and a great-great-grandchild on the way.  Siblings Carlos Torres, Ricardo Torres, Marcos Torres, Marta Morales, Margie Iglesias and Gladys Cruz. Predeceased by a grandson Edwin Rodriguez Jr; Sisters & Brother Julio Torres, Lucy Morales, Dolores Torres and Rosa Centeno
Time of Remembrance: Friday October 7, 2022 from 2PM to 4PM in the Herron Funeral Home, 458 Center At market Streets Bethlehem, PA  18018. www.Herronfuneralhomes.com