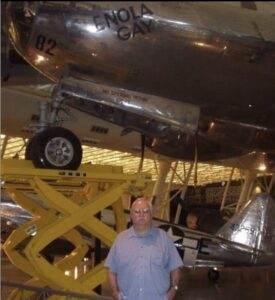 Keith L. Wanamaker, 76 of Allentown passed away on September 26, 2022 at ProMedica in Bethlehem.
Keith was born in Allentown on January 12, 1946 son of the late Leroy G. and Magdalene (Reese) Wanamaker.
He was a master mechanic. He drove many years for VAST. Worked security before retiring. He volunteered with MANY organizations over the years. He loved anything to do with cars and motorcycles. He passionately loved his grand-dog Apollo and grand-cat Johnny. He appreciated the care he received with the health care provider Senior Life.
Keith recently moved to Abode Assisted Living where he felt he was treated like a king. His funny and outgoing personality drew people to him. He had several REALLY good close friends. Over the years he became his daughters best friend and  she will cherish him forever.
Survivors:  Daughter Kim Clark of Allentown, brother Stan  of Allentown, sisters Betty and  Barbara both of Allentown, many nieces, nephews and cousins.
Keith has requested no formal service, arrangements by the Sell-Herron Funeral Home, Allentown.  www.Herronfuneralhomes.com