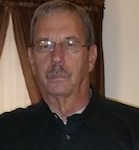 Charles F. Maurer, Jr. of New Tripoli , formerly of Enola, passed away on November 10 2020 at home surrounded by his Wife Judith A ( Staub) Maurer of 59 years, daughter Corinne Maurer-Goodman, Son in Law Brian, grandsons Jeffrey Jr.,Krystopher and Nathan Boyer, great grand daughter Ava Corinne Boyer, great grandson Kane and their mother Samantha.
Charles was born in Danville, PA son of the late Charles F. and Grace (Mutchler) Maurer.
He attended Coal Twp School Shamokin Pa. 1955 he made the All Star team of the Pioneer All Stars a collection of outstanding players in baseball. In High School he was an All Star Basketball player .
In his spare Time he and a few friends had a band. He taught himself to play the drums and the guitar . When people heard his band they were offered gig's to play. He played at the Polish Cadets in Shamokin Pa. He loved what he did.
Mother Grace Maurer ran a beauty salon in Shamokin while His father owned and ran his own coal breaker.
He had a passion for cars. Charles moved to Mechanicsburg Pa.in 1959 helping his Father to open an Auto business called the Flying A on the Corner of Cameron and Paxton St Hbg Pa. This is where he received the knowledge of Auto parts and cars.
In 1960 He met his wife Judith A Staub of Hbg. Pa. They were married September 20th 1961, and the marriage lasted 59 years.
They had three daughter's – Corinne Lee Maurer-Goodman (Husband Brian Goodman) of New Tripoli Pa. , Christine L Swartz of Dillsburg Pa. , Cheryl L Young of Lake Meade Pa.
He always enjoyed spending time with his family, taking them to the Beach, movies, out to dinner, to church , and camping .
He was an avid sports fan and loved Phillies baseball games, high school football games, basketball , hockey games, and tailgating at the Penn State Football Games, and
watching Eagles games every Sunday . He would watch the Flyers and would feel like he was in the game himself. Charles also loved to play Softball. He played for many years with the church ball teams.
He was a member of West Shore Enola Baptist Church.
Survivors: Sister Carolyn Lewis, 7 grandchildren Jeffrey A Jr, and wife Laura Krystopher C and Nathan D Boyer and companion Samantha,Timothy D , Zachary S Swartz, Peter A lll, Alexander C Young 8 Great grandchildren Collin M, Xander B Boyer and Gavin Leader Ethan Boyer, Ava Corinne Boyer ,Kane Unangst ,Aubrianna Louis D Swartz Predeceased by a brother Robert W. Maurer.
Service: Private, arrangements by the Herron Funeral Home in Bethlehem. www.Herronfuneralhomes.com.
Contributions: Compassus Hospice.