Francis J. "Tripper" Storey, III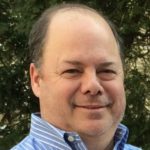 Francis J. "Tripper" Storey III, 54, of Easton passed away on November 5, 2020 at St. Luke's Hospital surrounded by his loving family. Trip was the devoted husband of Linda L. (Dade) Storey. They were married 30 years on September 22nd.
Trip was born in Asheville, NC on June 1, 1966, son of Francis J. Storey, Jr. of Lewes, DE and Doris (Fields) Storey of Mantua, NJ.
After graduating from Archbishop Ryan High School in Philadelphia, he attended Moravian College in Bethlehem where he graduated in 1988. It was there that he met Linda, who would become his partner in life and love, his rock at the end…his Louie.
Trip was self employed for over 15 years in the insurance industry. He formed many long lasting business relationships that for Trip were personal. Family and friends were the most important part of his life. From coaching his children's sports teams and traveling to their games and competitions to golfing (or at least trying to) with friends to countless days at the beach, to listening to music, grabbing a drink with his buddies, passionately rooting for his Eagles, Notre Dame, and almost any other sporting event, or just being with Linda, Meliss and Kev, Trip enjoyed life and the many meaningful relationships he treasured. His laugh was contagious and when he entered a room, everyone knew Tripper had arrived.
Trip believed in living life to the fullest and not waiting until tomorrow. He bravely battled his illness with that same zest for life, with laughter, courage and no regrets…with Linda by his side. Trip will be greatly missed by all that knew and loved him.
Survivors: His wife Linda L. Storey, daughter Melissa L. Storey, son Kevin P. Storey; parents Francis J. Storey, Jr., husband of Susan, and Doris (Fields) Storey, companion of Bill Saulino; sister Karen Miehle, wife of Mike; brother David Storey, husband of Rachel; mother-in-law Marilyn Dade; sister-in-law Lisa Jenkins, wife of Butch; nieces and nephews.
Due to COVID restrictions, services are private. In lieu of flowers, the family suggests contributions be made to the Pancreatic Cancer Action Network at pancan.org. A celebration of Tripper's life will be held in 2021 at a date to be determined. www.Herronfuneralhomes.com