Constantine (Gus) Filipos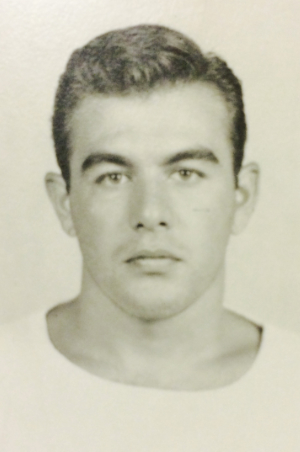 Constantine (Gus) Filipos, 86 of Bethlehem  and Peaks Island, passed away on March 1, 2021.   Gus was born March 23, 1934 in Bethlehem, PA to John and Mary (Bournias) Filipos.
Gus was a graduate of Valley Forge Military Academy and Lehigh University class of 1956 with a degree in Business Administration.  A United States Army Veteran who served in post-war Korea, he was employed by Bethlehem Steel Corporation for 27 years, ending his career as Supervisor of the Real Estate Division of Asset Management.  Gus then began his second career by purchasing landmark seafood restaurant Youell's Oyster House, in 1984.  Gus had been a longtime patron who loved the food, particularly the fried shrimp stuffed with crabmeat.  He was joined three years later by his son Christian, with whom he opened the second and current Youell's location in Allentown.
Gus was an outstanding Lehigh Valley wrestler, earning countless accomplishments.  He was a PIAA semifinalist as a Sophomore at Liberty High School (his only loss in his high school career).  At Valley Forge Military Academy, he was team Captain and won the 1951 and 1952 National Prep School Championship, and Gerald Lehman Outstanding Wrestler award.  He also held the record for the fastest fall in both interscholastic and college history.  During his freshman year at Lehigh University, he lost only one bout, and he and his brother Mike hold the record for highest percentage of combined wins by brothers.  His wrestling career at Lehigh University was cut short by a serious car accident.  He remained a fan and attended EIWA and National Tournaments for many years.
Gus was a Life Member of the American Hellenic Education Progressive Organization (AHEPA), Homer Chapter 65, following his father who was a Charter Member.
Gus's parents emigrated from the Northeast Aegean island of Chios, Greece, which was then part of the Ottoman Empire.  They instilled in their three sons a strong sense of family, values, and tradition.  Family was the most important thing to Gus.  The highlight of every year was spending summers, throughout his life, on Peaks Island, Maine – part of a large contingent of extended family referred to as The Greeks of Peaks.
Surviving is wife Barbara (Mudrick) Filipos of Peaks Island, son J. Christian (Rebecca)  and daughter Susan Maria. Grandchildren Natalie, Constantine, Lucas, Athina and Nikos. Brother Van J. Filipos.  Beloved nephews and nieces John Michael, Anastasios, Elizabeth, Gregory, Davis, Melisa, John Van and Ann.  Gus was predeceased by his big brother Michael.
Calling & Service :  Saturday March 6, 2021, calling hour 1:30PM to 2:30 PM , AHEPA Service at 2:45PM followed by the Funeral Service at 3PM all at the Herron Funeral Home 458 Center Street  Bethlehem, PA  18018. www.Herronfuneralhomes.com
Contributions: In his memory to AHEPA Scholarship, Homer Chapter #65, P.O. Box  1575   Bethlehem, PA  18016.