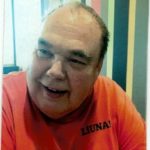 David A. Diehl, 79 of Allentown passed away at home on August 28, 2021.
David was born in Allentown son of the late John William and Evelyn (Sechler) Diehl.
As a young boy David enjoyed fishing, investing and fixing up cars.
He served as an MP in the US Army in Germany.
He was a Technician at PP&L, retiring after 40 years.
Survivors: His sister Sally Anita Phillips wife of Tom of Springfield, PA, two nephews Michael D'Ignazio of Aston, PA and James D'Ignazio husband of Sally of Media, PA.
Services: Private burial in Grandview Cemetery in Allentown. Funeral arrangements by the Sell-Herron Funeral Home in Allentown, PA, www.Herronfuneralhomes.com