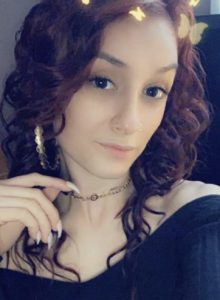 Deanna Vega 27 of Allentown passed away on January 3, 2022.  She was the wife of Muhaafiz Salaam for over 2 years.
Deanna was born in Bethlehem on March 20, 1994, daughter of Vivian (Cruz) Segui and Artemio Vega.
She was a Notary Public for the A Agency Insurance.
Survivors: Husband Muhaafiz, parent's  Vivian and Artemio, children Dasiya and Savannah, siblings Luis, Jose III, Alexi, Yosani, Jocelyn, Amaryllis, Jaylene and Roslyn; maternal grandmother Lucy Cruz,  paternal grandparents Luz Montesino and Artemio Vega, Sr. Also survived by Aunts, uncles, cousins, nieces and nephews. Predeceased by her maternal grandfather Jose Cruz Pabon .
Viewing & Service: Sunday January 9, 2021 from 5PM to 7PM and on Monday from 9:30Am to 10:30 AM followed by the Funeral Service at 10:30Am  all at the Herron Funeral Home 458 Center Street Bethlehem, PA  18018.   Burial in Holy Saviour Cemetery in Bethlehem.  www.Herronfuneralhomes.com
Contributions:  To the Family in care of the Herron Funeral Home 458 Center Street Bethlehem, PA  18018