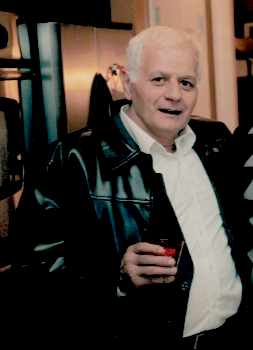 Nicholas M. Sossiadis, 73, of Bethlehem, passed away on December 31, 2021 at Lehigh Valley Hospital – Muhlenberg.
Niko was born in Pireas, Greece on September 24, 1948 and  was the son of the late Michael and Aikaterini (Pittas) Sossiadis.
Niko enjoyed splitting his time between Greece and the United States, traveling back and forth as much as he could.
An avid lover of soccer, he enjoyed watching his favorite team Olympiacos of Piraeus.
Niko worked with his brother, Emmanuel, at Manny's Garage for several years and later was a self-employed iron worker.
More recently, he joined a bowling league and also enjoyed playing cards with friends.
Niko leaves behind his loving wife, Tasia, his son, Michael; brother, Emmanuel, and his wife, Maria Sossiadis, and Michael's mother, Irene. Niko is also survived by many loving cousins, nieces and nephews, here and in Greece.
He was preceded in death by his sister, Maria.
Private funeral arrangements will be made by the Herron Funeral Home in Bethlehem.