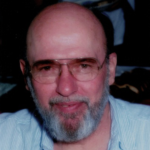 Donald V. Teschner, 79 of Bethlehem died on June 17, 2016 at Old Orchard Health Care Center in Easton. Husband of Cheryl A. (Oren) Teschner, they were married 36 years.
Donald was born in Jesery City, NJ son of the late Theodore and Dorothy Augusta (Cruse) Teschner.
He was a newspaper technical engineer for the American Newspaper Publishers Association for many years until he retired.
Survivors: His wife Cheryl, daughter Michele A. Kovaleski wife of Bruce; three sons Rickey husband of Charmaine, Donald V. and Gary A. His six grandchildren who were the "Apples of His Eye" Kristina, Katie, Jessica, Nicholas, Sara, Alexander and five great-grandchildren. Also survived by his sister Joy Daugherty wife of Douglas and his twin brother David husband of Barbara.
Services: Memorial Service on Tuesday June 21, 2016 at 2 PM with a calling hour from 1PM to 2 PM in the John F. Herron Funeral Home 458 Center At Market Street in Bethlehem.
Contributions: Delaware Valley Bichon Rescue 711 Chapel Road Cinnaminson, NJ 80877.