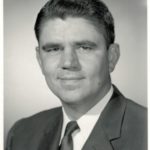 Dr. John D. Bealer, CDR, USNR (Ret.), of Bethlehem, died peacefully in his home on June 1, 2017. He was the beloved husband of Janis (Fryer) Bealer for 70 years.
He was born in Allentown on November 28, 1923, son of the late Victor H. and Florence (Knerr) Bealer. He graduated from Franklin & Marshall College in 1944 with a Bachelor of Science degree and from Thomas Jefferson Medical College in 1948 with a Doctor of Medicine degree. While at Franklin & Marshall he was elected to membership in Phi Sigma Kappa and at Jefferson to Alpha Kappa Kappa.
He interned at St. Luke's Hospital, Bethlehem, and joined the US Navy in 1948 where he served as shipyard medical officer at the NY Navy Shipyard in Brooklyn before being assigned to Pittsburgh to earn a Master of Public Health degree in Occupational Medicine from the University of Pittsburgh in 1954.   His next posting was to the US Naval Shipyard in Pearl Harbor. One of the highlights of his career was supervising the first full scale polio vaccination effort to combat a polio epidemic at the Naval Base in Hawaii at that time. The polio vaccine had never been tried on a large scale population and was flown out from California where Dr. Salk was conducting his research. 7,760 Navy families were vaccinated in October and again in December 1955, and the epidemic came to an immediate halt, with no further cases occurring. He joined the Naval Reserves in 1956 and eventually retired as a Commander after 20 years of service.
Dr. Bealer worked as Medical Director for the AE Staley Manufacturing Company in Decatur, IL, from 1956 to 1962 and Western Area Medical Director of the American Can Company in San Francisco, from 1962 to 1964 before joining Bethlehem Steel as Assistant Medical Director and later as Medical Director. While at Bethlehem Steel, he was President of the Bethlehem Area Council on Alcoholism and active as a member of the executive committee of the National Council on Alcoholism's Board of Directors. He also served for 9 years as a non-alcoholic trustee of the General Service Board of Alcoholics Anonymous.
He was certified as a diplomate of the American Board of Preventative Medicine and was a fellow of the American Occupational Medical Association and a member of the American Academy of Medical Directors, American Medical Society, Industrial Medical Association, the Pennsylvania Medical Society and the Northampton County Medical Society.  He was also a member of the Huguenot F&AM Lodge 377, Kutztown, PA and was a member and served as an elder of the First Presbyterian Church of Bethlehem.
Dr. Bealer was an avid golfer and won a tournament championship at both the Country Club of Decatur and the Saucon Valley Country Club, where he also enjoyed making a hole in one. He had a lifelong love of poetry and recorded some of his favorites.
Dr. Bealer is survived by his beloved wife of 70 years, Janis Bealer, his daughter, Barbara Bealer and her husband, David Greene, of Bloomington, Indiana and Cape Porpoise, Maine.
Funeral arrangements are by John F. Herron Funeral Home Bethlehem. There will be a memorial service at a later date.  In lieu of flowers, contributions may be made to Kemerer Museum – Historic Bethlehem Partners or to St. Luke's Hospice – Bethlehem.