Dr Michael Peter Najarian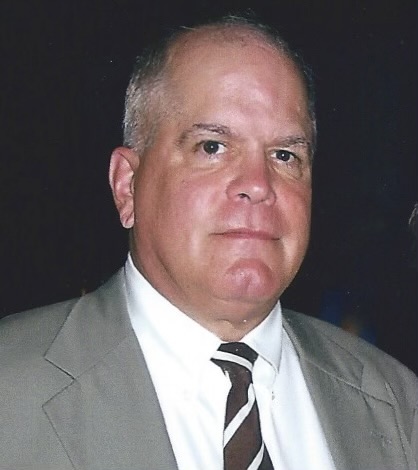 Dr Michael Peter Najarian, 73 passed away peacefully on June 20, 2023 in Harrisburg, Pennsylvania. Mike was born in Allentown, Pennsylvania on August 13, 1949 to Jack Najarian and Helen Najarian, née Coronges. The family lived in Bethlehem where Mike attended Nitschmann Middle School and Liberty High School graduating in 1967 as an outstanding scholar and athlete on the football team. He received a B.A. Degree from Trinity College in 1971, where he was a proud Bantam and a member of the college football and lacrosse teams, including the undefeated 1967 football freshman team. He attended Philadelphia College of Osteopathic Medicine (D.O. 1977) and completed residency and fellowship training in General Surgery at Conemaugh Valley Memorial Hospital in Johnstown, Pennsylvania, Plastic & Reconstructive Surgery at Christ Hospital in Cincinnati, Ohio and Trauma Surgery at Allegheny General Hospital in Pittsburgh, Pennsylvania.
Dr. Najarian was a skilled trauma surgeon, practicing during his long medical career at several hospitals in Pennsylvania including Pinnacle Health Hospital in Harrisburg from 1995-1999 and York Wellspan Hospital from 2007 until his retirement in 2018. He was a Fellow in the American College of Surgeons and American College of Critical Care Medicine and a member of numerous professional societies and committees.
Dr. Najarian served as a Major, United States Army Medical Corps Active Reserve from 1996-2006 and was deployed during Operation Iraqi Freedom with the 1st Forward Surgical Team, 28th Combat Support Hospital in Baghdad, Iraq from November 2003 to February 2004. He considered the care he was able to provide to military service members the highest honor of his life.
Mike is survived by his fiancée and partner of 27 years, Betsy Kopp, by his children Jennifer and Jason Najarian, by his sister Lizabeth Hutchison and nieces Stacey Hutchison and her husband Griffin Greenberg  and Meredith Hutchison and her husband Roman Bodner, by his extended family of Najarian and Coronges  aunts and cousins, who affectionately knew him as Mick, and by a wide circle of lifelong friends.
Whether it was his high school football teammates from Liberty (the YOU Guys), his college friends from Trinity or his medical school classmates, Mike forged lasting bonds that enriched his life and theirs. Throughout his professional life, he valued his relationships with colleagues-doctors, residents, nurses and staff and was a willing teacher, mentor, confidante, and if need be, fashion consultant, to the many residents he helped train. While he expected high standards from those he worked with, he was also there with an encouraging word, a small gift acknowledging their accomplishments and special occasions or an invitation to breakfast, lunch or an after party at The White Rose. As a result, many of those he worked with have maintained contact with him over the years. In addition to his dedication to training young medical professionals, Dr. Najarian valued community service, from participating in medical mission trips to Haiti and the Philippines in the nineties to his recent involvement as an ACS "Stop the Bleed" instructor.
Mike was a voracious reader and life-long learner. His favorite pursuits were sports, working out and shopping. He enjoyed golf and was an active member of the Harrisburg County Club. Over the years his many golf trips and vacations with various groups of friends were an annual highlight. He also enjoyed spending time at the beach, especially on Cape Cod, Spring Lake, New Jersey, and DelRay, Florida. Until very recently he could be found working out at the Five Bridges Gym on a daily basis, whenever he was at home. He was a regular at several Harrisburg restaurants, where he enjoyed running into friends, joking with the staff, and maneuvering to pick up the check from visiting relatives almost as much as the food.
Mike was a consummate professional, a devoted friend and a memorable personality. He will be greatly missed by his friends, colleagues, and extended family. The family is grateful for the many expressions of sympathy they have received, and to the staff of UMPC West Shore Hospital for the compassionate and professional care they provided to Dr.Najarian during his recent stay.
Celebration of Mike's life will be held on  September 9, 2023 from 1PM to 4PM  at The Hotel Bethlehem Terrace Room 437 Main Street Bethlehem, PA  18018.
For anyone wishing to make a memorial donation, the family suggests The Wounded Warrior Project or the charity of your choice.  www.Herronfuneralhomes.com