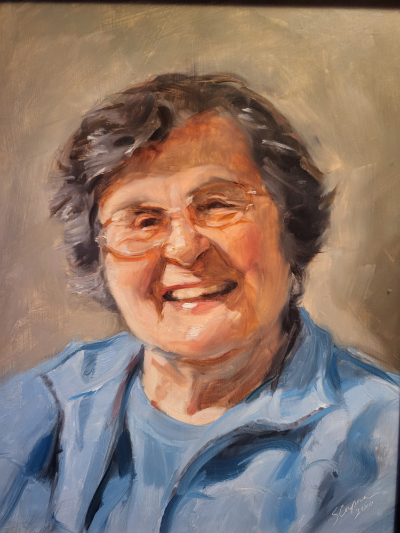 Jean Haggerty, 99, of Bethlehem died August 25, 2023.  She was the wife of Raymond C. Haggerty, Jr., who died in 1984.  Born in Allentown on August 14, 1924, she was the daughter of the late Luther and Grace (Kuntz) Dieruff.  She was a graduate of Easton High School Class of 1942.  Jean was a member of Christ Church UCC of Bethlehem and a past president of the Northampton County Lawyers' Wives.
Survivors:  Son, Dr. Raymond C. Haggerty, III and his wife Dr. Sally Haggerty, daughter Ann Haggerty Raines and her husband Peter, daughter-in-law Amy Haggerty, widow of her son Kevin who died in 1979, grandchildren, Daniel Haggerty, Thomas Haggerty  (Yahaira), Henders Haggerty, Laura Sibilia (Thomas), Gillian Raines and Evan Raines; great grandchildren Gracelyn and London Haggerty and Sadie Sibilia; sister-in-law Carol Dieruff; and many nieces, nephews and great nieces and great nephews.
She was predeceased by her sisters Elinor Niemeyer and Nancy Brong and a brother Charles Dieruff.
A memorial service will be held at 11 a.m. on Saturday September 2, 2023 at the Chapel of Central Moravian Church, Church and Heckewelder Sts., Bethlehem, PA 18018.  www.Herronfuneralhomes.com
In lieu of flowers the family would appreciate contributions to Christ Church, UCC  75 E. Market St. Bethlehem, PA  18018,  Central Moravian Church 73 W. Church Street Bethlehem, PA  18018, St. Luke's Hospice 801 Ostrum Street Bethlehem, PA  18015  or to a Charity of Your Choice.